Show Tickets
Information about tickets for the Spring 2019 Show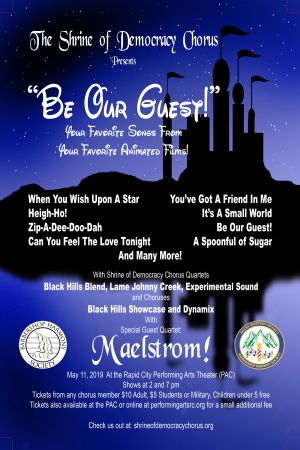 Tickets are available for the 2pm and the 7pm show as well as the AfterGlow.

Ticket prices for the shows are $10 per adult or $5 per student, or military (any military ID).

The Afterglow is a get together of performers from the show and friends for refreshments, food and music making. It is a casual gathering where you can meet each other and get to hear songs not heard on the show. It is a fun time and lasts as long as you want. Tickets for the Afterglow are $5 which covers admission and food. Liquid refreshments are extra.

Tickets are available at the PAC box office, PAC website, or from any Chorus member.